Board of Trustees
Board of Trustees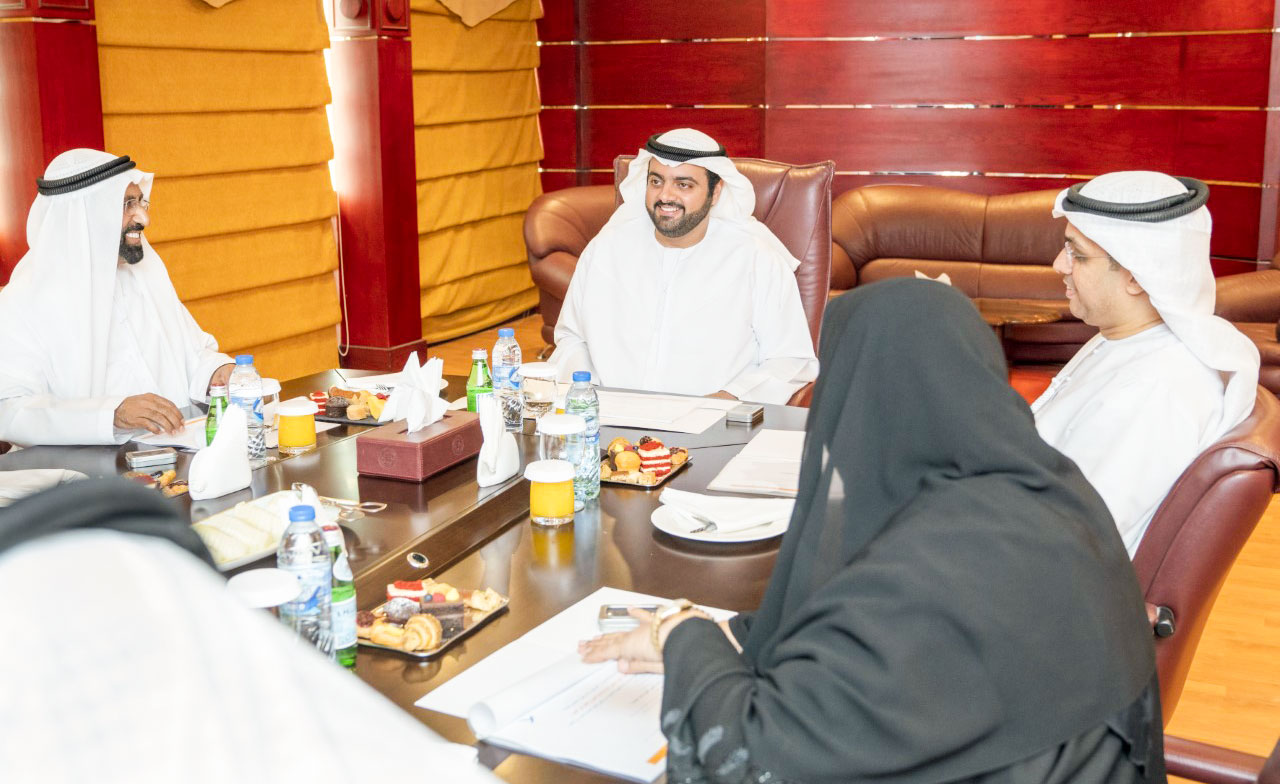 Board of Trustees
The Board of Trustees is the supreme governing body of University of Science and Technology of Fujairah (USTF) and has full authority over the entire institution and its administrative and financial affairs. Each member is entitled to vote on matters discussed by the Board or any affiliate committee. The Board sets the policies which define the scope of academic, administrative and financial projects offered by the university as well as the regulations governing them. The university academic units will be in charge of planning and developing study programs.The Board will have full authority to define and oversee all the activities bearing the name of University of Science and Technology of Fujairah, handlesdirect administrative issues only through the Chairman and authenticates the guidelines governing the annual operating budget prepared by the University.
USTF's Distinguished Board of Trustees
H.H. Sheikh Mohammed bin Hamad Al Sharqi
Crown Prince of Fujairah
Chairman
H.E. Saeed bin Mohammed Al Raqabani
Advisor to H.H. the Ruler of Fujairah, Board Chair of Fujairah Welfare Association
Vice-Chairman
Hon
. Osama Saeed Abdulla Ali Almheiri
Fujairah Education LLC
Member
Hon. Prof.
Dr. Farouk Mahmoud Hamada
Adviser in the Court of the Crown Prince of Abu Dhabi
Member
Hon.
Dr. Ahmed Ali Alkhezaimy
Officer in the Ministry of Interior
Member
Hon
. Aishah Ahmed Alyammahi
Vice President - Council for Education Care and Academic Affairs
​​​
(Fujairah) / Former Member of the UAE National Council
Member
Hon
. Yousuf Rashed Almarshoodi
General Manager - Fujairah Charity Association
Member