3D max advanced course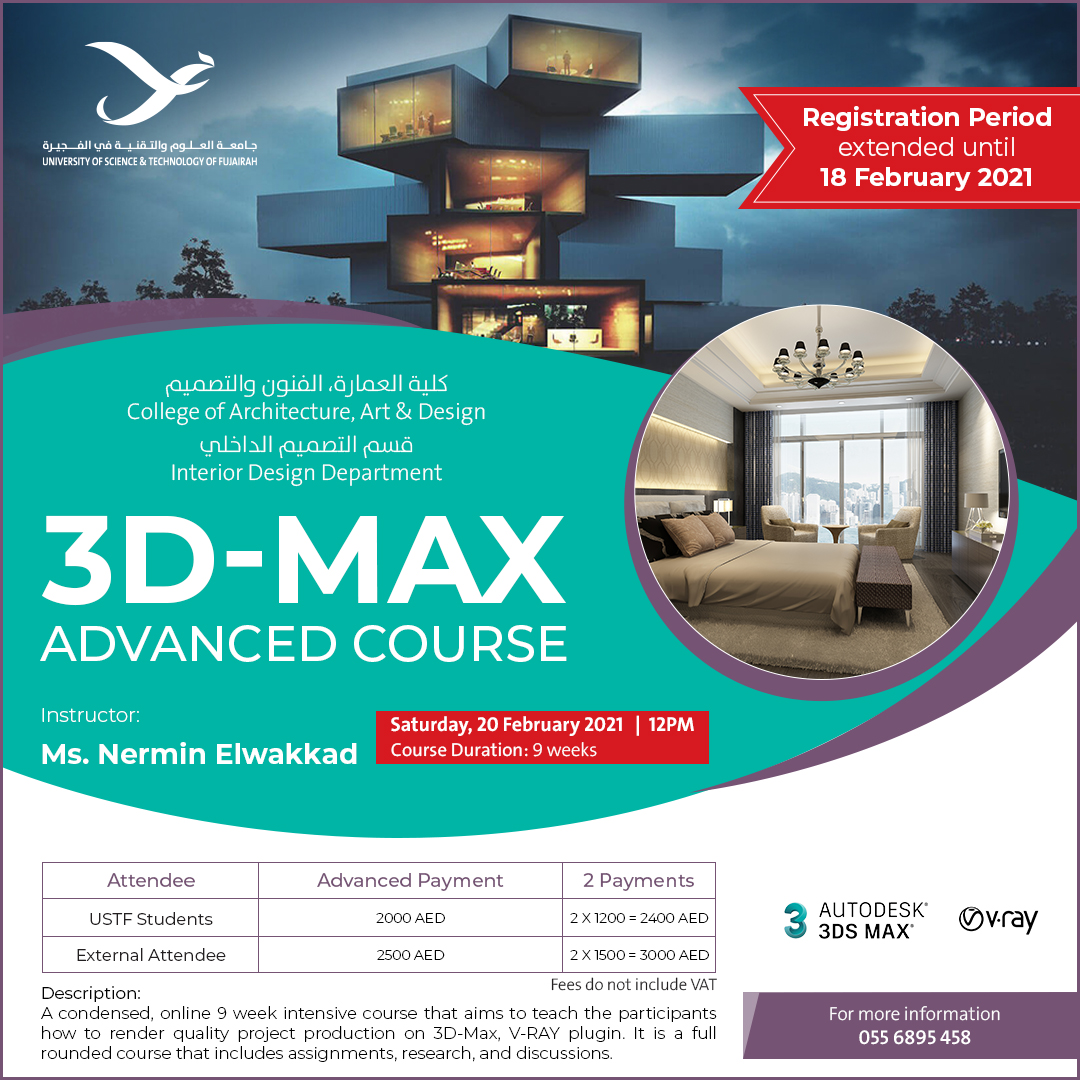 The College of Architecture, Art & Design, Interior Design Department is announcing an intensive 3D max Advanced course for USTF students and External Attendees.
-
The online course will include a full study on how to render quality 3D shots using Autodesk 3Dmax - VRAY plugin.
We are calling our future designers who are interested in this well rounded course to register!
For registeration, call 0556895458 Email | m.aladdin@ustf.ac.ae