College of Dentistry
College of Dentistry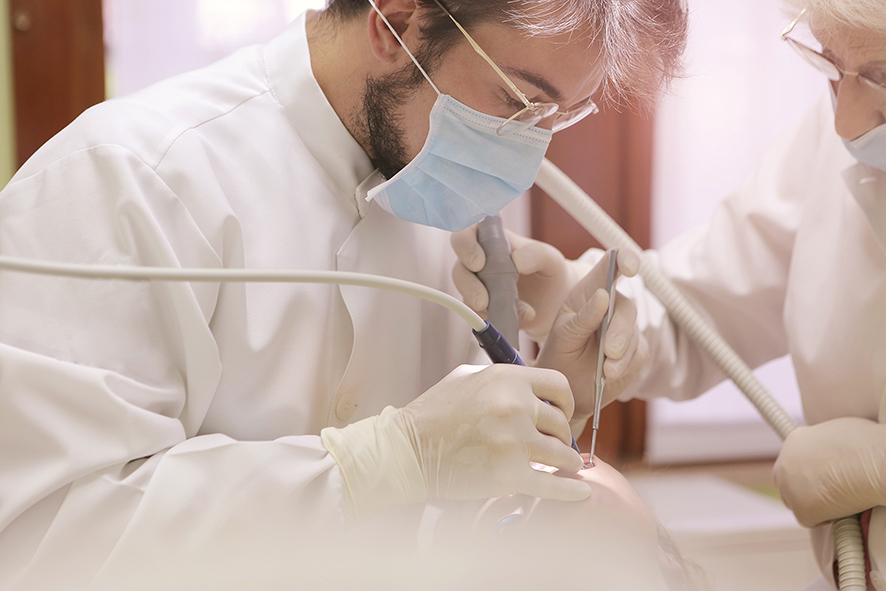 Goals
The College of Dentistry aims to:
Educate and train a new generation of oral health professionals to world-class standards.
Implement a comprehensive oral healthcare program with emphasis on prevention.
Provide community dentistry services that meet world class standards.
Initiate scientific research in oral health in collaboration with prestigious international dental and medical institutions, and companies related to dentistry.
Academic Programs Offered
The College of Dentistry currently offers the following undergraduate dental program which is accredited by the UAE Ministry of Education:
Doctor of Dental Surgery (DDS) - 5-year program
Admission Requirements
Admission is based on the following requirements:
UAE High School Certificate, Advanced Stream with a minimum score of (80%), and (80%) in chemistry, Health Sciences and physics / Grade 12, or an equivalent certificate equated by the Ministry of Education in the UAE.
Passing the UAE standard test in the English language (EmSAT) with a score of (1100) or its equivalent, English language proficiency certificates, for example TOEFL with a score of no less than 500, or IELTS with a score of no less than 5, or their equivalent.
Graduation Requirements
Students will be awarded the Doctor of Dental Surgery (DDS) degree upon fulfillment of the following requirements:
Completing successfully the required credit hours (199 Credit Hours), including the University requirement courses, with an accumulative grade point average (AGPA) not less than C, otherwise students should take, during the following semester(s), clinical subjects as suggested by the academic advisor to fulfill this graduation requirement.
Completing successfully the required clinical cases during the clinical phase in addition to the mandatory two months internal clinical training during summer.
Submitting and defending a research project before an academic committee of the College.
Career Opportunities
Career Opportune unities for DDS Holders
Public hospitals
Preventive dental centers
Academic institutions
Armed forces services
Insurance and trading companies
Dental societies