College of Law
College of Law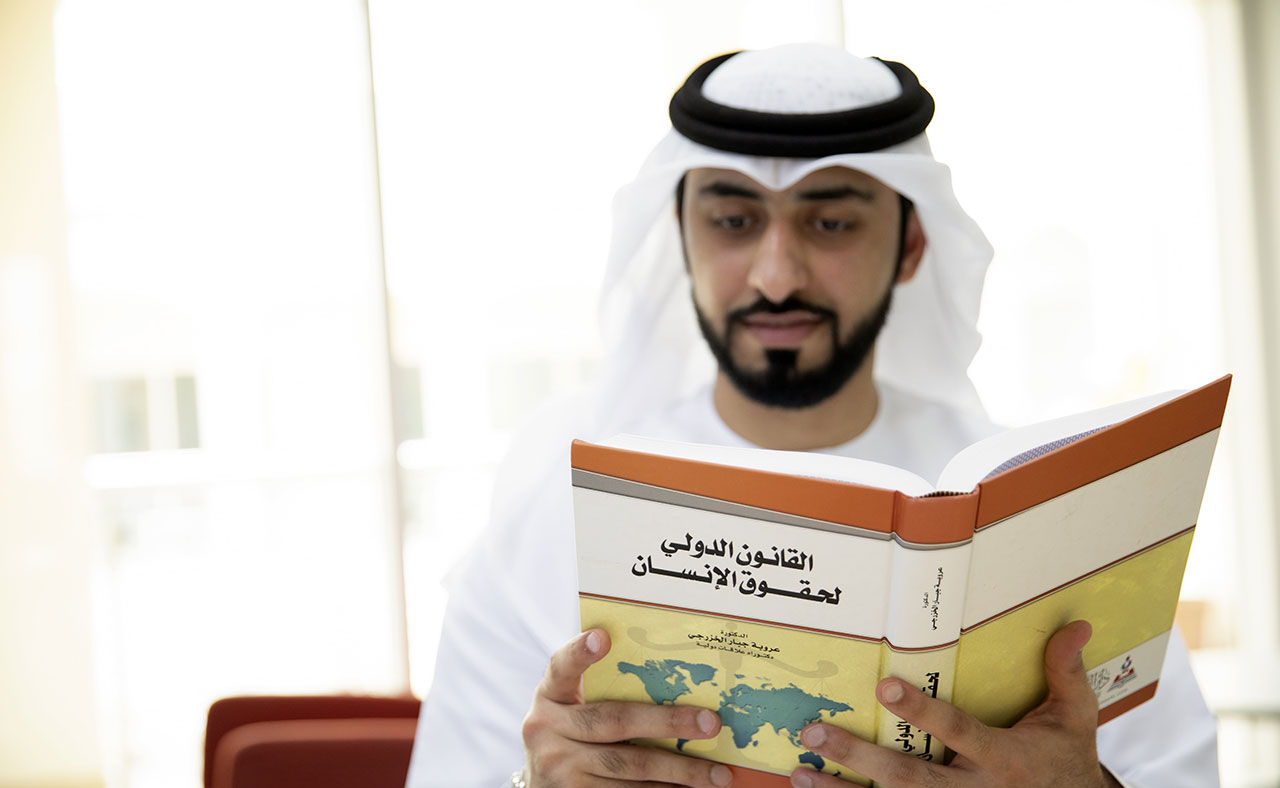 Goals
Building a scientific and administrative structure capable of activating the knowledge system.
Achieving a balance between the academic, social, and economic objectives of the College.
Providing scientific advice in the areas of specialization of the College and cooperating in the field of research with the local community
Holding conferences, seminars and workshops and preparing effective programs for continuous education
Preparing systematic programs for continuous education, competency development and community service
Graduating qualified students who are able to obtain knowledge and achieve excellence in their profession
Extending bridges of communication and cooperation between the College, external institutions, and scientific research centers regionally and internationally.
Academic Programs Offered
The programs that are offered by the college:
Admission Requirements
UAE High School Certificate, Advanced Stream with a minimum score of (75%) or General Stream with a minimum score of (80%), or an equivalent certificate equated by the Ministry of Education in the UAE.Passing the UAE standard test in the English language (EmSAT)
with a score of (950) or its equivalent, English language proficiency certificates, for example TOEFL with a score of no less than 450, or IELTS with a score of no less than 4.5, or their equivalent, and passing the standard test in Arabic Language (EmSAT) with a score of (1000)
.Passing the personal interview conducted by the college.
Graduation Requirements
Students are required to complete a total of 132 credit hours and a minimum of 2.0 GPA out of 4.0.
Career Opportunities
The judiciary and public prosecution
Lawyer and legal advice
Advisor to governmental and private institutions
Ministry of Justice
Ministry of Interior