Innovators and sustainability competition
Monday, Nov 13, 2023

In a new achievement from the college of engineering, Roaa Osama, a student from the Electrical Department,
secured FIRST PLACE for her project titled "Analysis of PV Panel Characteristics in The Gulf Countries' Environment Based on Temperature and Irradiation,"
under the supervision of Dr. Youmna Shaker on the 13th of November in " the Innovators and Sustainability Competition " held at Al Ain University's Abu Dhabi campus.

But that's not all! Our department had several other exceptional participants who presented their innovative ideas:
- Abdullah Elshami
- Malake Halabi
- Zein Ahmed Azazi
- Zein Abdullah Milly
We are proud of our students' achievements and look forward to seeing more.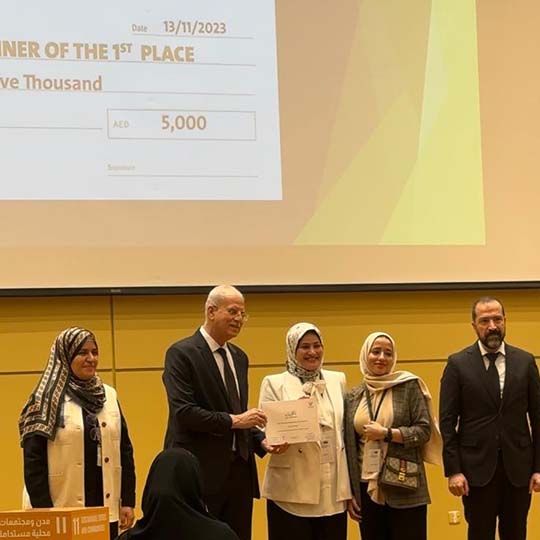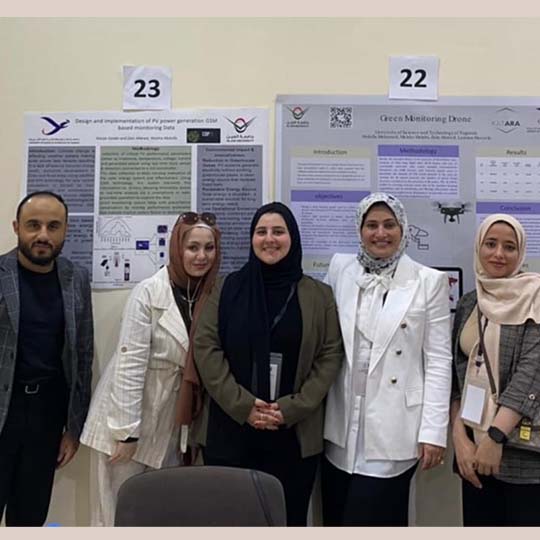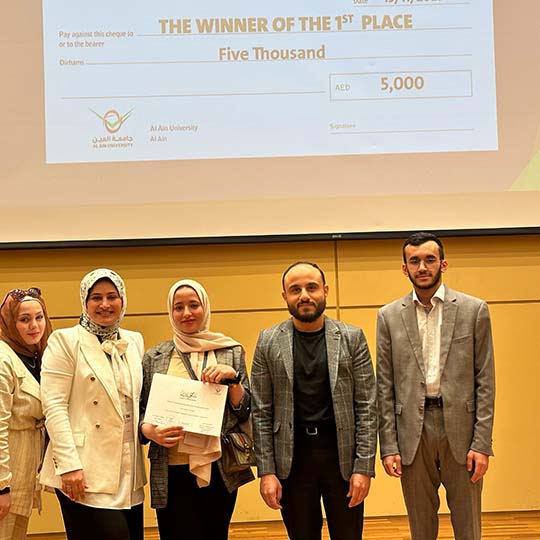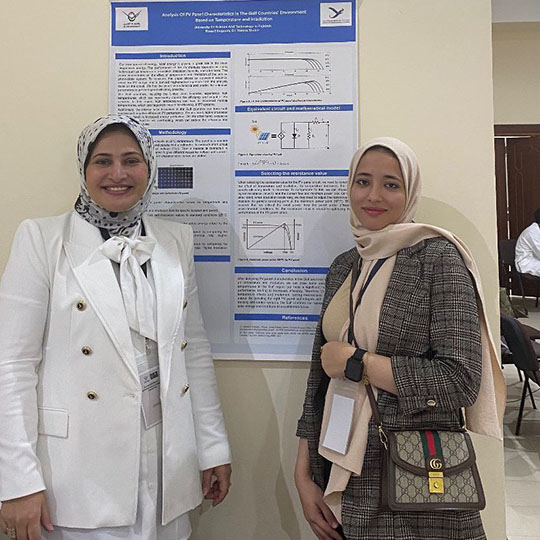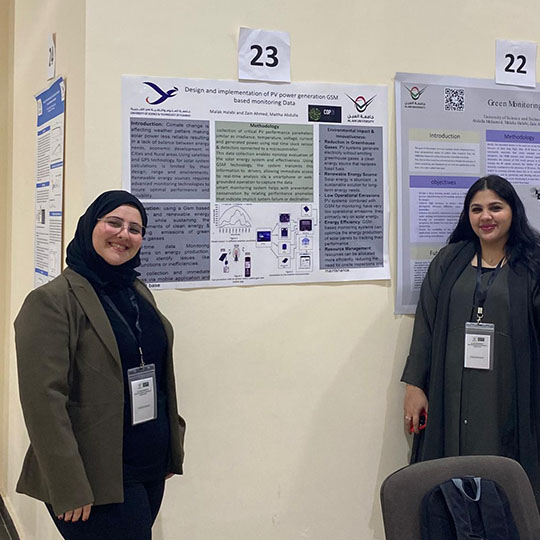 #Sustainability #Innovator #Competition #StudentCompetition #ustf #engineeringcollege #aau
---