Visit the Sharjah International Book
Wednesday, Nov 08, 2023
the Department of Psychology at the University of Science and Technology in Fujairah organized a scientific visit for the department's female students, under the supervision of Dr. Pasha, to the Sharjah International Book Fair, in its 24th session, under the slogan "We Talk Books." The exhibition reflects many ideas related to reading habits and the development and development of their skills. Planning it and arranging the reader's priorities.
The students met with well-known writers and media figures at the Arab and international levels, including the writer Fahd Al-Bishara. The students were keen to acquire new publications of some writers and have them sign them, and they had a fun time.
After completing the cultural activities at the book fair, the students were taken on an entertaining trip to the Dubai Mall, enjoyed fun games, and then returned to the university headquarters in Fujairah.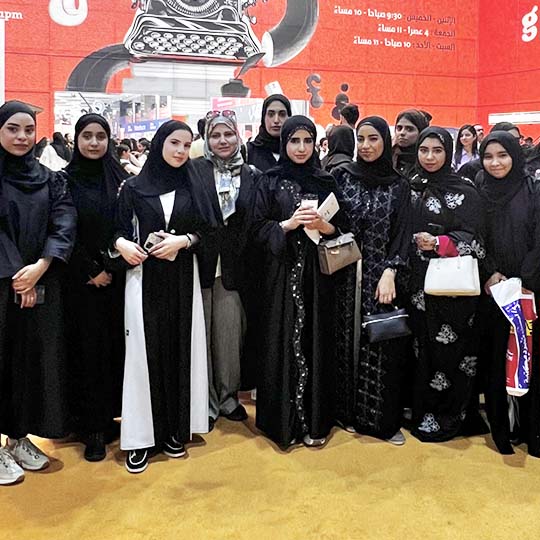 ---